About us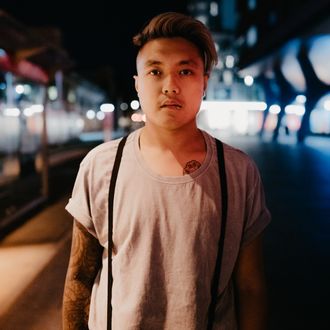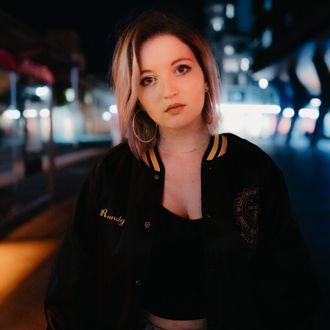 Maari Music is a Music Production Studio comprised of Dominic Cabusi and Bronte Maree O'Neill. They are working in Composition, Songwriting, Production and Music Supervision with an emphasis on Sync, Score and Soundtrack Music for Film, Television and Media. The duo both hold Bachelor of Music degrees in Contemporary Performance (Australian Institute of Music); giving their work a modern flair and eclectic dynamic as they draw on their studies in Pop, Jazz, Rock, World Music, Film Music, 20th Century Classical and even Music Theatre. 
In 2020 they worked on their first Feature Film 'The Legend of The Five;' a family fantasy which hit 55 Cinemas Australia wide; including Events Cinemas, Village Cinemas, ShowBiz Cinemas and various Independents before having it's TV Premiere on ABC ME in 2021. The film features the duo's 2 Pop Title Tracks and a Complete Score featuring orchestral, acoustic and electronic production. It is currently available on TVOD across Australia, the US and the UK. 
The duo are now working towards their next Film Score and Soundtrack for an Australian coming of age dance film 'The Red Shoes: Next Step' which will be distributed by Pivot Pictures in 2022. This will feature an electro-acoustic style score and a diverse Soundtrack with a range of vocalists set to feature on the tracks written in accordance with the script and characters. 
Maari are also cutting their teeth in the world of Sync Music / Publishing and in 2021 released a collaboration with Castle Music under KPM Music (Sony Music Publishing). The album 'Earth Songs;' was released in association with the AWC (Australian Wildlife Conservancy) and features four of the duo's original tracks on the compilation of songs inspired by conservation, nature and our connection to this planet. 
The duo have also been commissioned to compose and produce several Podcast Introductions ('Child of 98,' 'The Melting Pot' 'Let's be Naked' and 'Sort Ya Life Out'), a Radio show introduction for 'Live from Sydney Road' (SYN FM), a Product Promotion for the BOSS GT1B Bass Pedal and a Title Track for the Short Film; 'Out of The Shadows.' 
Outside of Production/Composition work, Dominic Cabusi and Bronte Maree O'Neill write original music under the Artist name; 'Maari' and also use this alias for releasing Soundtrack features. In their four years working together they've shared the stage with the likes of North East Party House, Wafia &  E^st and have received international radio play and attention from blogs such as Pilerats, Auspop, and Wonky Sensitive. Their Music Videos have been featured at Sydney Fringe Festival's Clipped.Tv event, Parramatta Lanes Festival and on MTV's program 'MTV Upload.' 
Maari Music operate from their own Production Suite in Messiah Studios, Sydney, Australia
'The Legend Of The Five' Original Motion Picture
Sync / Publishing / Media